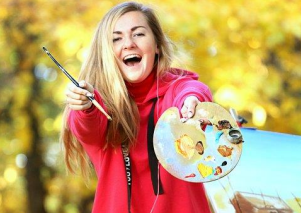 Hello Friends! We invite you to join us on future RECONNECT activities. Leave your stress behind and get a kick start on enjoying your life, between "life".
Please RSVP for all activities, or feel free to ask a question.

CHECK BACK HERE FOR FUTURE GROUP ACTIVITIES:
MAY 20th - Horseback Riding (Fee $20 pp at Obloy Family Ranch, Merritt Island)
JULY 15th - Oil Painting (Free)
FALL 2018: - Creating Garden Whimsey including Garden Art Welding
(If you are on the email list, you will receive full details as soon as the dates are set!! Life is so busy... but we do enjoy these days...and activities may be subject to change as some people make requests to add activities!)

THOUGHT FOR THE DAY
Which currently applies to me!!!:
Take Risks in Life…
If you Win, you can Lead.
If you lose, you can guide.
(Swami Vivekananda)
Have fun with us:
Bring your family if you wish, or take the time to unwind! Reach out to suggest an activity through email:
findyourspace@yahoo.com
DISCOVER:
Painting (canvas, rocks, or whatever you feel comfortable painting!), Gardening (Take Home Succulents in container planter for whimsy in your garden), Glass Blowing, Welding (lawn art); Plays/Theater, Camping, Shooting Range lessons, Baking, Group Cruises, beach trips, and more!
Want to be sure you are in the know?... email us here to receive updates of our events:

| | |
| --- | --- |
| JOIN US! | |
ACTIVITY: OIL PAINTING! (# of Seats Limited!)
Canvas and Oil Paints provided. You bring the inspiration!
DATE: SUNDAY - JULY 15, 2018
TIME: 2 to 4pm, or whenever
LOCATION: 9226 Cornish Ct. Orlando, FL 32817
ALTERNATIVES: Adult color books provided or select a garden rock to paint! If you prefer water color, bring your own supplies and join us!
Libations included…if you have a favorite, bring it!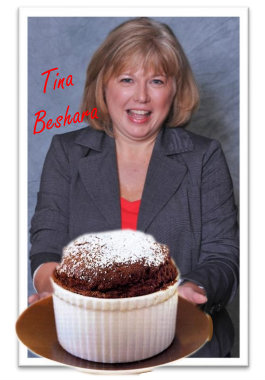 Chocolate Soufflé…
We learned how to make these
for Valentine's Day…
Here is what I learned:
Adding ingredients to your soufflé as underlying flavors will take your dessert to the next level – I love adding a few ounces of Orange Chocolate bar (contains crushed almond, from Publix, Aldi,..) and Cayenne (just a pinch) to round out the favors of the chocolate…
Also, garnish your Soufflé – Try fresh raspberries!
GIVE THIS RECIPE A TRY: